About Our Sleep Apnea Team Near Aledo, TX
Helping Patients Achieve Proper Sleep Every Day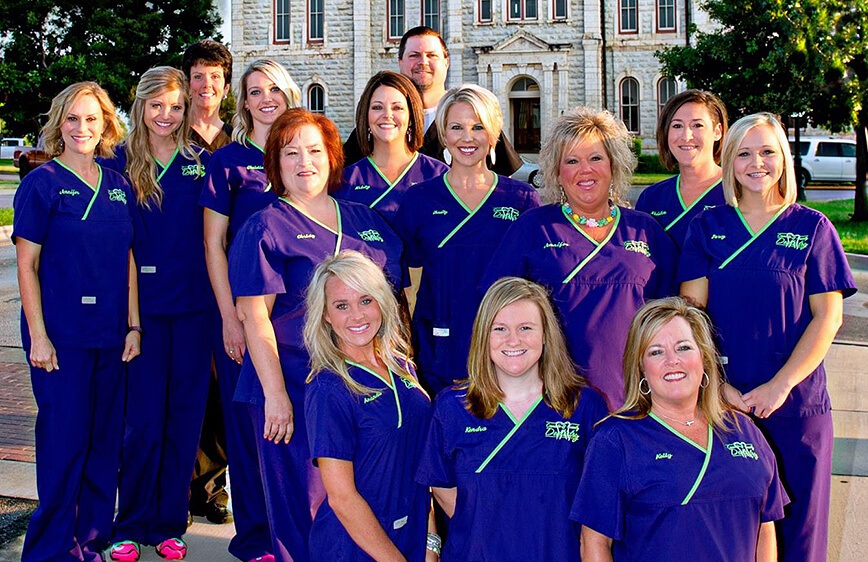 Is waking up feeling refreshed more of a luxury rather than an everyday occurrence? Not sure why this is the case? If you've changed your sleep schedule and you still can't seem to get a good night's sleep, personalized sleep apnea therapy may be the solution you need. Our team can create a customized sleep apnea therapy treatment plan that not only makes you feel rested every time you wake up, but protects your overall health. Call our sleep apnea team near Aledo, TX to get started!
Sleep Apnea Explained
Sleep apnea is a chronic and common condition that has the potential to negatively affect your oral and overall health as well as your quality of life. Not only can you experience many symptoms as a result of untreated sleep apnea, including exhaustion and chronic headaches, but your relationships, creativity and productivity can also be affected. Our team members want to do everything they can to help you avoid these problems. My name is Deborah Romack and I have been deeply involved in the study of Obstructive Sleep Apnea for over 15 years. I have studied the causes behind it as well as the available treatments near Aledo, TX. I greatly look forward to providing you personalized care and attention to your needs so you can sleep with ease.
Why Should You Visit a Dentist for Sleep Apnea Therapy?
You may not think a dentist is the first person to see when it comes to sleep-related problems. The fact of the matter is dental appliances are actually a perfect solution for those suffering from sleep apnea. I provide revolutionary diagnostic technology and equipment to treat this condition as well as work with your physician to ensure the best outcome. This may include a combination of oral appliance therapy, screenings, combined therapy, and many more options at our practice.
Since 2005, I have completed hundreds of hours of continuing education in the specific field of sleep apnea therapy. As an area that is constantly developing, it's important to stay updated on changing information, which is why I'm also a member of the ASBA, or the American Sleep and Breathing Academy, as well as the AADSM, or the American Academy of Dental Sleep Medicine. I will be attending the Mastery course provided by the AADSM in June.
Patients should always see a dentist whose passion is specifically focused on treating sleep breathing disorders. For example, dentists need to be thoroughly trained and practice follow-ups with patients regularly. Collaborating with a physician along the way is also key, which is why I partner with multiple board-certified sleep physicians, primary care physicians and cardiologists.
Dr. Romack Ensures a Comprehensive Treatment Experience
In order to confirm the patency of their nasal and oropharyngeal airway spaces, I capture an I-CAT image of every patient. My other tools include a rhinometer and pharyngometer, both of which use sound wave technology to assess the air passages. In some cases, I may refer you to an Ear, Nose and Throat Physician (ENT.)
Once you've received your device, we'll schedule you for a follow-up appointment. I always follow the specific standards of care as recommended by the AADSM, which means I see patients at 1,3, and 6-month intervals to assess the efficacy of their treatment. To do this, I dispense a High Definition Pulse Oximeter or a Level 3 NOTX T3 home sleep test exclusively for calibration purposes. Once 6 months have passed, patients are then sent back to the physician who referred them so they can complete a follow-up home test or polysomnogram. All of our appliances have been cleared by the FDA and are Medicare-approved. I gladly take both Medicare and medical insurance.
There's no reason to wait on your sleep apnea therapy. If you have any concerns or questions, we're always available to help when you contact Weatherford Dental Sleep Medicine. We are based in Weatherford, but are happy to serve patients near Aledo, Mineral Wells, Millsap, Springtown, Poolville, Lipan and several other communities nearby.