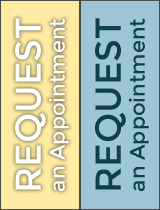 SLEEP APNEA TREATMENT NEAR SPRINGTOWN, TX
Goodbye Sleepless Nights, Hello Rested Mornings
Why Patients in Springtown Choose Us
Get to Know Our Dedicated Sleep Doctor Near Springtown
Kind Words From Other Nearby Patients

The courtesy, kindness and professionalism extended to me with my first visit was outstanding. My sleep apnea dental device was promptly addressed with a follow up plan to resolve those issues affecting my overall health condition.
Joanne V.
Why Are You Looking for a Sleep Doctor Near Springtown?
Our Affordable Payment Options
Finding Our Sleep Clinic Near Springtown
Taking FM 51, our sleep clinic is less than a 25-minute drive away! Our address is 114 W Columbia Street Ste. B. in Weatherford, just off the highway. Surrounding our office are The Village Shopping Mall, Rent-A-Center Furniture Store, and the American Red Cross. Of course, if you have any trouble finding our sleep clinic, you can give our team a call. Otherwise, we look forward to seeing you soon!