About Our Sleep Apnea Experts – Weatherford, TX
Learn More About Our Hardworking Team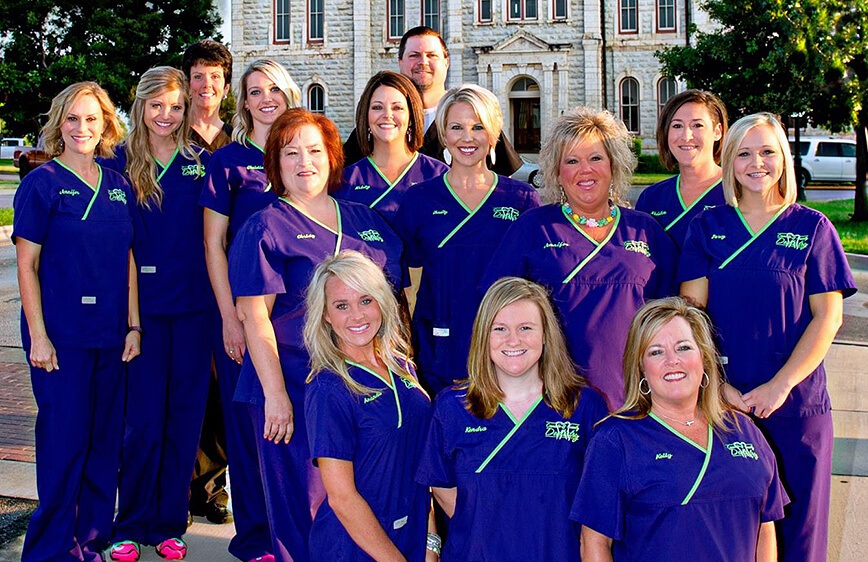 Do you find yourself struggling to wake up feeling refreshed in the morning and unsure why? If it feels like you're never able to get a good night's sleep, even after changing your sleep schedule, you may need personalized sleep therapy to get your life back on track. Our team is more than prepared to provide you with the customized and dedicated sleep apnea therapy you need to protect your overall health and feel rested in the morning once again.
What is Sleep Apnea?
Sleep apnea is a condition that affects oral and whole body health, as well as your quality of life. Exhaustion, headaches, and other unpleasant symptoms can damage your relationships and even sense of creativity over time. That's the last thing any of our team members want for you. My name is Dr. Deborah Romack, and since 2005, I have been deeply involved in the study of Obstructive Sleep Apnea (OSA), the causes behind its presence, and the available treatments in Weatherford, TX. I can't wait to offer the personalized care and attention you need to sleep soundly.
Why Visit a Dentist for Sleep Apnea Therapy?
When it comes to sleep-related problems, visiting a dentist may not be your first thought. However, you'd be amazed by how often a dental appliance is the solution for patients. I offer revolutionary diagnostic technology and equipment and work closely with your physician to create the best outcome. Advanced services like oral appliance therapy, combined therapy, screenings, and much more are available at our practice.
I have been doing Dental Sleep Medicine for over 15 years and have completed hundreds of continuing education hours in this specific field. This is a constantly changing field, which is why it's important to stay up-to-date with all of the changing info. I am a member of the AADSM - American Academy of Dental Sleep Medicine and the ASBA - American Sleep and Breathing Academy. Additionally, I will be attending the MASTERY course for AADSM in June.
It's always been important that patients see a dentist whose passion is specifically treating sleep breathing disorders. Dentists must be thoroughly trained and follow-up is essential. Collaboration with physicians as a team is key, which is why I currently work with several board-certified sleep physicians as well as several primary care physicians and cardiologists.
How Dr. Romack Ensures Comprehensive Care
I take an I-CAT image of every patient to assess the patency of their nasal and oropharyngeal airway spaces. I also use a rhinometer and pharyngometer, which use sound wave technology to assess the air passages. Sometimes an Ear, Nose and Throat physician (ENT) referral may be made.
After device delivery, there must be a follow-up appointment. I follow the standards of care set forth by the AADSM and I see my patients at 1, 3, and 6-month intervals. I assess the efficacy of the treatment by dispensing a High Definition Pulse Oximeter or a Level 3 NOX T3 home sleep test for calibration purposes only. At the end of the 6 months, patients are sent back to the referring physician for a follow-up home sleep test or polysomnogram. All appliances are FDA-cleared and Medicare-approved. I'm happy to accept both medical insurance and Medicare.
Don't wait to get your sleep apnea therapy started any longer. If you have questions or concerns, please don't hesitate to contact Weatherford Dental Sleep Medicine today. While we are based in Weatherford, we happily serve patients coming from Aledo, Mineral Wells, Millsap, Springtown, Poolville, Lipan, and many other surrounding communities.