About Our Sleep Apnea Team Near Hudson Oaks, TX
Offering Proven Solutions for Better Rest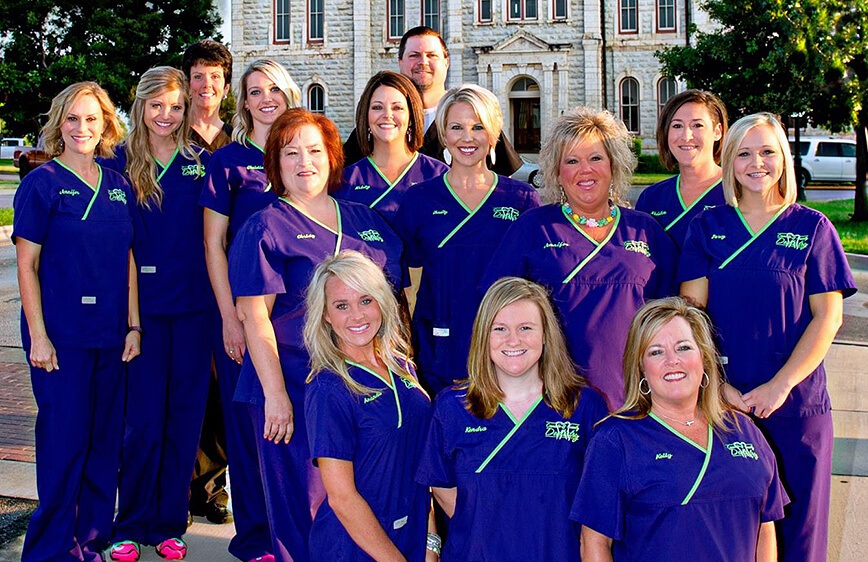 Are you wondering why you're always fatigued in the mornings? Do you struggle with frequent headaches? Are you finding yourself more irritable than before? These symptoms are commonly connected to sleep apnea and can cause difficulties to arise in your personal and professional life as well as within relationships that you have formed. If you've tried adjusting your sleep schedule or buying new products to help you get the rest you need only to face the same problems, it may be time to inquire about sleep therapy. At Weatherford Dental Sleep Medicine, our sleep dentist near Hudson Oaks, TX is here to provide a personalized treatment plan focused on sleep apnea therapy that will get you back on track and help you to embrace a better quality of life.
What is Sleep Apnea?
Sleep apnea is a condition that is common among both children and adults and affects millions of people in the United States. Negatively impacting your overall health, the most common form known as obstructive sleep apnea (OSA) occurs when the muscles of the throat collapse onto the airway, effectively blocking it from allowing adequate airflow. Over time, you may notice that you feel more tired in the mornings, wake gasping or choking throughout the night, become easily irritated, battle frequent headaches, or even suffer from serious health conditions (i.e., high blood pressure).
Why Visit a Dentist for Sleep Apnea Therapy?
We understand visiting a dentist may seem like the incorrect step to take when it comes to treating sleep apnea; however, Dr. Deborah Romack is an expert in the field of dental sleep medicine, which she has been practicing for more than 15 years. Focusing on OSA, she and her team at Weatherford Dental Sleep Medicine can employ advanced technologies and techniques to treat your symptoms and get to the root of your problem. Using diagnostic technology and equipment, we work closely with your medical physician to ensure you get the best possible treatment and more desirable results. Depending on your individual needs, we are pleased to offer our patients everything from oral appliance therapy, combined therapy, sleep apnea screenings, and more.
As a dental sleep medicine expert, Dr. Romack continues to pursue additional education and training courses to stay up to date on all the latest changes and advancements in the field. She also maintains professional memberships in the American Academy of Dental Sleep Medicine (AADSM) and the American Sleep and Breathing Academy (ASBA).
How Dr. Romack Ensures Comprehensive Care
When choosing to see Dr. Romack and the team at Weatherford Dental Sleep Medicine, you can expect to undergo unique steps to ensure your treatment is comprehensive, personalized, and formulated to lend the best possible results for your individual needs. By capturing an I-CAT image of your nasal and oropharyngeal airways, Dr. Romack will use advanced technologies known as a rhinometer and pharyngometer to assess these spaces. This is accomplished through the use of sound wave technology. It is at this point that she will refer you to an Ear, Nose, and Throat physician (ENT) if necessary.
Once this phase is accomplished, you will be expected to maintain follow-up appointments every 1, 3, and 6 months, so Dr. Romack can determine the efficacy of treatment. Using a High Definition Pulse Oximeter or a home sleep test, she can assess if the type of treatment you are receiving is proving effective. After your 6-month follow-up appointment, you will return to your medical physician and complete an at-home sleep test.
Accepting both Medicare and medical insurance, our team will work with you to determine the best and most affordable way to receive treatment. If you require an oral appliance, you'll be pleased to learn they are FDA- and Medicare-approved.
Living with sleep apnea no longer has to be a reality. Contact our office today and start taking the next step to living a life that allows for better rest and overall health.