About Our Sleep Apnea Team Near Mineral Wells, TX
How We Help You Rest Better and Breathe Easier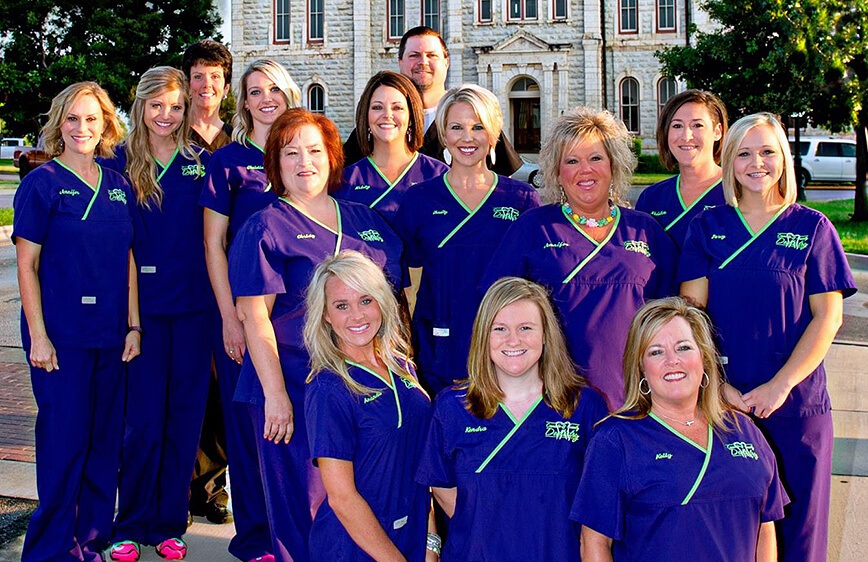 At Weatherford Dental Sleep Medicine, Dr. Deborah Romack and our team of trained professionals know chronic fatigue and the inability to breathe while sleeping can be debilitating. If each day consists of trying to pull yourself out of bed and function normally at work or school, you might consider how sleep therapy can help you achieve a better quality of life. When visiting our office near Mineral Wells, we will evaluate your situation and provide a personalized treatment plan dedicated to helping you achieve better overall health while getting the rest you need each night.
What is Sleep Apnea?
If you suffer from chronic fatigue, insomnia, frequent headaches, continuous waking and gasping for air throughout the night, and even a lack of focus or concentration, you may be suffering from sleep apnea. This common condition is experienced by millions of people throughout the United States, many of whom do not realize they have a problem. The symptoms that often occur with sleep apnea may not be recognizable to most individuals but can easily put a strain on relationships and diminish your ability to function normally each day. Dr. Deborah Romack is a sleep apnea expert who began studying Obstructive Sleep Apnea (OSA) in 2005. Since then, she has helped residents living in Mineral Wells and its surrounding communities achieve a better quality of life with unique and beneficial treatment.
How Can a Dentist Help with Sleep Apnea?
It may not be easy to understand at first, but the truth is that a dentist can be your greatest ally in achieving better sleep. One of the most popular methods of sleep apnea treatment is the use of a customized oral appliance. Since these are worn in the mouth, it makes sense that a dentist who is trained to treat sleep apnea be the one to administer this type of care. But oral devices are not the only solution available.
As a sleep dentist near Mineral Wells, TX, Dr. Romack works closely with a patient's physician to formulate a treatment plan that will lead to positive outcomes. As a professional with more than 15 years of experience, she has completed hundreds of hours in continuing education courses and training, all of which focus on sleep medicine. As it is constantly evolving, she remains committed to staying up to date on the latest changes and is a proud member of the American Academy of Dental Sleep Medicine (AADSM) as well as the American Sleep and Breathing Academy (ASBA).
Dr. Romack's commitment to her patients is evident in her partnerships with board-certified sleep physicians, medical doctors, and cardiologists to create successful solutions that will lead to life-changing results.
Ways Dr. Romack Guarantees Inclusive Care
When arriving for an appointment, patients can expect to undergo the following diagnostic exams:
An I-CAT image to determine the condition of the nasal and oropharyngeal airways
The use of a rhinometer and pharyngometer, both of which use sound waves to assess the airways
If necessary, Dr. Romack will provide a referral for patients to see an Ear, Nose and Throat doctor (ENT).
Once a patient receives their sleep device, it is imperative that they maintain regular follow-up appointments with Dr. Romack. Following the guidelines of the AADSM, she sets these visits at 1, 3, and 6-month intervals. Providing patients with a High Definition Pulse Oximeter, she will determine how efficient the treatment is. After 6 months of treatment, she recommends patients return to the regular physician for a follow-up sleep test.
The devices and appliances used to treat patients with sleep apnea are all FDA-approved and cleared with Medicare, making it easier for individuals with Medicare or medical insurance to easily afford sleep apnea treatment.
Dr. Romack and our team are ready to help you breathe easier and rest better, so don't wait any longer. Call us today to schedule an appointment. We'll be happy to answer your questions, address your concerns, and get your overall health back on track.