Meet Our Sleep Apnea Team Near Aledo, TX
Get to Know Our Outstanding Team
If you're facing a dental problem or sleep disorder, you won't find a more caring team than ours right here near Aledo, TX. At Weatherford Dental Sleep, we take pride in the quality of our work and find satisfaction from being able to make a difference in our patients' lives. We look forward to learning more about you when you come in for an appointment, but you can learn more about us by reading the information below.
Dr. Deborah Romack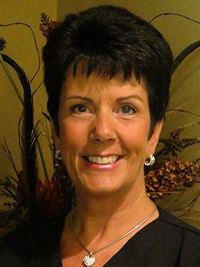 Dr. Deborah Romack has been a trusted sleep apnea dentist near Aledo since 1998, when she graduated from the Baylor College of Dentistry with honors. For more than 15 years, she has received advanced training in identifying sleep breathing disorders, like airway obstruction, snoring, obstructive sleep apnea (OSA) and upper airway resistance syndrome (UARS). As an active member of the American Academy of Dental Sleep Medicine, she is able to collaborate with other physicians to diagnose and treat patients to improve their quality of sleep and quality of life.
Kristy Guerra, Front Desk/Certified Dental Assistant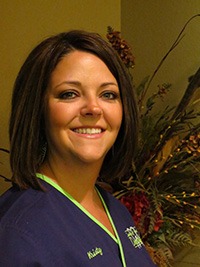 In our office, you'll find Kristy performing many tasks. She helps patients book appointments with us, checks patients in and out, and assists us with procedures when necessary. She joined our team in 2012 after graduating from the Dental Assisting Program at Weatherford College, and she has additional training in nitrous oxide monitoring, CPR, and soft tissue laser surgery. Every day, she enjoys working as a team and the family-friendly atmosphere of our office.
Amanda Merz, Registered Dental Assistant/Sleep Apnea Assistant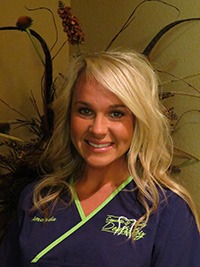 Since Amanda completed the Dental Assisting program at Weatherford college, she has been assisting in all dental procedures, including root canal therapy, crown and bridge procedures, dental fillings, and more. She is CPR certified and loves getting to know each patient personally and creating a comfortable environment for them. She regularly participates in continuing education. In fact, she recently completed training to assist Dr. Romack with Sleep Dentistry!
Kipi Copeland Deiley, Registered Dental Assistant/Sleep Assistant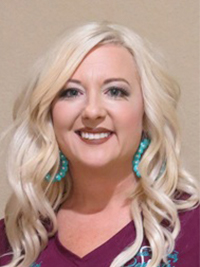 When Kipi came to work with us at Weather Dental Sleep, she had 17 years of dentistry experience under her belt. She was educated at ATI Technical School in dental assisting and has certification in radiology, nitrous, coronal polishing, and pit and fissure sealant. She has also received advanced training in CEREC crown, Rondeau orthodontics, and team building. More than anything else, she loves getting the opportunity to build patients' confidence in their smiles.
Our team can't wait to meet you in person! Feel free to stop by for a chat, give us a call, or schedule an appointment. We hope to see you soon!