Meet Our Sleep Apnea Team Near Hudson Oaks, TX
Trusted Experts to Help You Sleep Better
When it comes to finding the right sleep apnea dentist near Hudson Oaks, TX, you not only want a qualified professional with years of experience and knowledge, but you also want a team of compassionate individuals committed to helping you feel better. At Weatherford Dental Sleep, we understand it takes more than one individual to make a difference, which is why we are pleased to employ the most educated, caring, and committed team of experts who will exceed your expectations each time you visit. Led by Dr. Deborah Romack, a sleep dental expert near Hudson Oaks, you can expect top-notch service from the moment you arrive. From check-in to check-out, we will be happy to answer your questions, address your concerns, and help you better understand your treatment plan while reminding you that you're in the best possible hands.
Feel free to learn more about our exceptional team by reading more about us below. When you're ready, please give us a call and schedule an appointment. We look forward to welcoming you to our office near Hudson Oaks!
Dr. Deborah Romack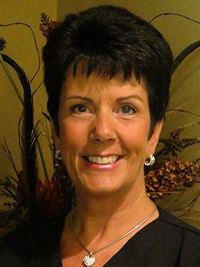 Dr. Romack is an expert in sleep dentistry and has years of training and experience that involves treating patients with various sleep conditions. A graduate of Baylor College of Dentistry, she has spent the last 15 years learning and honing her skills in airway obstruction, snoring, obstructive sleep apnea (OSA), and upper airway resistance syndrome (UARS). Always looking to further her knowledge and expertise, she is consistently looking for new techniques and ways to improve the patient experience, especially when it comes to using advanced technologies and equipment to better serve and treat her patients.
Kristy Guerra, Front Desk/Certified Dental Assistant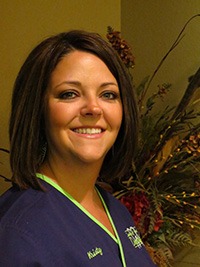 Kristy is our front desk/certified dental assistant who has been with us since 2012. Completing the Dental Assisting Program at Weatherford College, she is trained in soft tissue laser surgery, nitrous oxide monitoring, CPR, and implant placement and restoration assisting. As a dedicated member of our Weatherford Dental Sleep team near Hudson Oaks, she enjoys working with others who are equally as committed to helping patients in need. In her free time, you'll often find her enjoying time with her family, watching her son play sports, and playing outside with the family dog, Rieley.
Kipi Copeland Deiley, Registered Dental Assistant/Sleep Assistant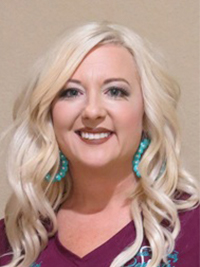 A graduate of ATI Technical School in dental assisting, Kipi also has certifications in nitrous, radiology, pit and fissure sealant, and coronal polishing. With an estimated 17 years of experience in dentistry, she enjoys her time at Weatherford Dental Sleep because of the ability to help individuals feel more confident when it comes to their oral and overall health. When she's not in the office, you'll find her spending time with her firefighter husband, two children, and three fur babies. She also enjoys crafting, music, traveling, and shopping.
We Look Forward to Seeing You!
If you are ready to take the next step toward a healthier lifestyle, call us today to schedule an appointment. Dr. Romack and her team of experts are here to provide the care you need as well as the compassion and reassurance that can make a dramatic difference in the success of your treatment.