Meet Our Sleep Apnea Team Near Mineral Wells, TX
Combining Exceptional Service with Proven Results
At Weatherford Dental Sleep, Dr. Deborah Romack and her team of experts know you simply want to breathe easier and sleep better. This is why from the moment you arrive in our office near Mineral Wells, TX, you will be welcomed by a host of smiling faces who are eager to help you on your path toward improved health and wellbeing. As a sleep dentist near Mineral Wells, TX, we will walk with you every step of the way, answering your questions, addressing your concerns, and offering honest and transparent information regarding your treatment.
Below you will find additional information about each member of our team, allowing you to become more familiar with the faces you'll see each time you visit. When you're ready, we will be happy to schedule your appointment.
Dr. Deborah Romack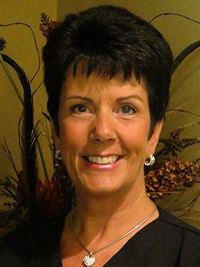 As a leading sleep dentist near Mineral Wells, Dr. Romack graduated from Baylor College of Dentistry with honors in 1998. Continuously looking for opportunities to expand her knowledge, she stays up to date on the latest advancements in orthodontics, general dentistry, temporomandibular joint disorder (TMD), and sleep dentistry. This allows her to provide her patients with expanded services unavailable in other areas.
For the last 15 years, Dr. Romack has taken courses on the topics of airway obstruction, snoring, Obstructive Sleep Apnea (OSA), and upper airway resistance syndrome (UARS). Combining her knowledge and willingness to provide the most modern technology and equipment, she and her team help patients to sleep better and breathe easier.
Kristy Guerra, Front Desk/Certified Dental Assistant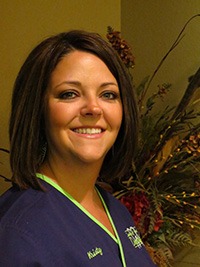 As the front desk/certified dental assistant at Weatherford Dental Sleep, Kristy works alongside Dr. Romack and fellow hygienists by booking appointments, greeting patients, and offering assistance during necessary procedures. Completing the Dental Assisting Program at Weatherford College, she joined the team in 2012. She has training in CPR, nitrous oxide monitoring, implant placement and restoration assisting, and soft tissue laser surgery.
Amanda Merz, Registered Dental Assistant/Sleep Apnea Assistant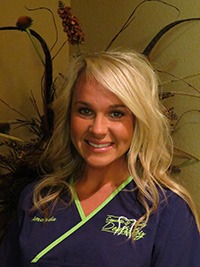 Amanda is our registered dental assistant and sleep apnea assistant. Graduating from the Dental Assisting Program at Weatherford College, she gladly assists Dr. Romack when performing root canals, dental fillings, and more complex procedures. Certified in administering CPR, she uses her knowledge and talents to ensure patients have a comfortable and enjoyable experience while visiting our office. In her pursuit to further her skill set, she recently completed the necessary training to assist Dr. Romack with sleep dentistry, helping individuals get the treatment they need to start sleeping more soundly at night.
Kipi Copeland Deiley, Registered Dental Assistant/Sleep Assistant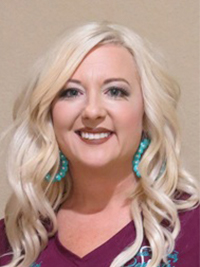 With more than 17 years of dental experience, Kipi joined the Weatherford Dental Sleep team to serve as a registered dental assistant and sleep assistant. She graduated from ATI Technical School in dental assisting but is also certified in nitrous, radiology, pit and fissure sealant, and coronal polishing. Kipi also has advanced training in CEREC crown, Rondeau orthodontics, and team building. Her role in our office near Mineral Wells allows her to pursue her passion for helping others achieve healthier, more beautiful smiles and better overall health.
Come Visit Us Today!
Our team at Weatherford Dental Sleep are excited to meet you and look forward to helping you achieve a better quality of life. If you need help taking care of your smile or addressing common signs or symptoms associated with sleep apnea, call our office today to schedule an appointment.