Meet Our Sleep Apnea Team Near Willow Park, TX
Experts to Help You Rest Better and Breathe Easier
Getting the right amount of sleep each night is imperative you want to be fully functional the following day. When suffering from obstructive sleep apnea (OSA), you are likely dealing with frequent interruptions because of your inability to freely breathe throughout the night. As a result, you may experience everything from chronic fatigue, loud snoring, irritability, forgetfulness, and even morning headaches. Fortunately, our sleep dentist near Willow Park and expert team members are here to help! At Weatherford Dental Sleep Medicine, Dr. Romack is here to provide customized treatment options designed to give you a greater quality of life.
Because we are committed to forming positive, long-lasting relationships with our patients, we invite you to learn more about us in the information below. When you're ready, give us a call to schedule an appointment!
Dr. Deborah Romack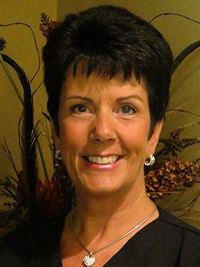 As a sleep expert, Dr. Romack has been helping patients sleep better for decades. Graduating from Baylor College of Dentistry with honors in 1998, she is continuously looking for opportunities to expand her skillset in orthodontics, sleep dentistry, Temporomandibular Joint Disorders (TMJ/TMD), and general dentistry. Focusing on sleep medicine and its many components (i.e., upper airway resistance syndrome, obstructive sleep apnea, snoring, and airway obstruction), she uses advanced technology and equipment to identify the signs and symptoms that can cause a person to experience interrupted sleep as a result of a blocked airway.
Kristy Guerra, Front Desk/Certified Dental Assistant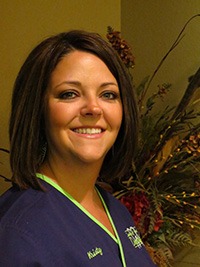 As our front desk/certified dental assistant, Kristy not only books appointments and assists patients arriving and leaving our dental sleep office near Willow Park, but she also aids Dr. Romack with various procedures. Joining Weatherford Dental Sleep Medicine in 2012 after completing the Dental Assistant Program at Weatherford College, she has advanced training in CPR, soft tissue laser surgery, implant placement and restoration assisting, and nitrous oxide monitoring. When she's not in the office, you will often find Kristy enjoying time with her family and Boston Terrier, Rieley, as well as watching her son play sports.
Kipi Copeland Deiley, Registered Dental Assistant/Sleep Assistant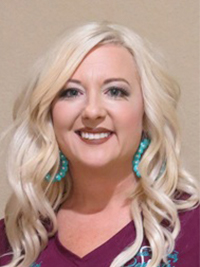 Kipi has much experience working in dentistry. With more than 17 years spent working with patients, she joined the Weatherford Dental Sleep Medicine team and continually works to provide individuals in need of treatment with exceptional care. With an education background in dental assisting from ATI Technical School and certifications in nitrous, radiology, pit and fissure sealant, and coronal polishing, she also has advanced training in CEREC crown, Rondeau orthodontics, and team building.
Outside of work, she spends time with her spouse who is a fireman, two children, and three pets. From playing games, shopping, and traveling, you will also find her listening to music, crafting, and printing vinyl shirts.
Come Visit Us Today!
If you're ready to take back control of your life and embrace greater sleep, call us to schedule an appointment. Dr. Romack and our team are ready to take you by the hand and walk you through the process of embracing a better quality of life with the help of the right treatment and professional care.