Sleep Apnea Services Near Mineral Wells, TX
Personalized Care for Your Sleep-Related Needs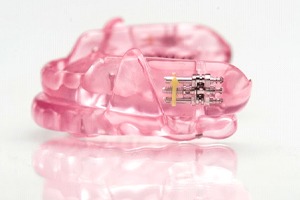 It's estimated that nearly 22 million American suffer from sleep apnea. However, it's even more shocking that 80 percent of cases go by undiagnosed. If you've been finding it nearly impossible to stay asleep throughout the night or you've been waking up with chronic headaches, struggling with concentration and memory, or feel exhausted throughout the day, it's time to give Dr. Romack a call! She has the expertise necessary to get you on the right treatment plan that addresses your sleep problems directly with sleep apnea services near Mineral Wells, TX!
What is Sleep Apnea?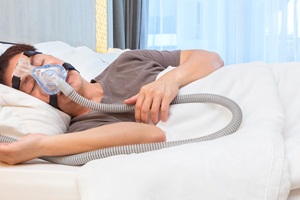 Sleep apnea comes in two forms: obstructive sleep apnea and central sleep apnea. When we talk about obstructive sleep apnea specifically, we're referring to a condition that causes the airway to become partially or fully blocked while sleeping. This makes it incredibly difficult to stay asleep throughout the night. Events where the airway becomes blocked can happen hundreds of times a night, making it difficult to achieve the deep sleep that is needed to feel rejuvenated and energized for the day.
Sleep Apnea Treatment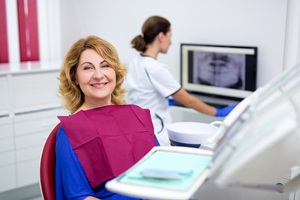 When treating obstructive sleep apnea (or OSA), we need to first confirm that you need sleep apnea services near Mineral Wells, TX by performing a detailed examination. During this consultation, we'll confirm any symptoms you may be currently experiencing. If we determine that you have sleep apnea, we'll begin designing a custom-made oral appliance that works to shift the jaw forward, keeping the airway open during sleep. Don't worry; since the appliance is designed to fit your mouth exactly, you can expect it to fit comfortably the entire time you remain asleep.
Combined Therapy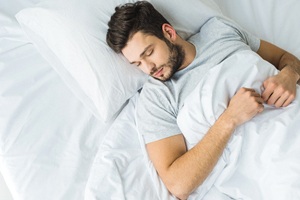 If you have already been diagnosed with sleep apnea (particularly a severe case), then you may already be using a continuous positive airway pressure (CPAP) machine to manage your disorder. However, we understand that you may find it difficult to use your CPAP device, which is why we want to offer an alternative treatment solution. Combined therapy involves the use of both a CPAP machine and an oral appliance to manage sleep apnea. Not only can you lower the settings of your CPAP device, but you only need to wear it over your nose, rather than your entire face when using it in tandem with a custom oral appliance.
At-Home Sleep Testing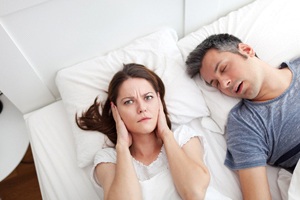 In order to achieve the most detailed diagnosis possible of your sleep-related condition, you'll need to complete an at-home sleep test. This test is administered by a trusted sleep physician that partners with Dr. Romack and provides their expertise on your current sleep patterns. The better we understand your sleep patterns, the easier it will be to create a fully personalized diagnosis. From there, we will be able to effectively create a treatment plan that focuses on your needs.