January 24, 2019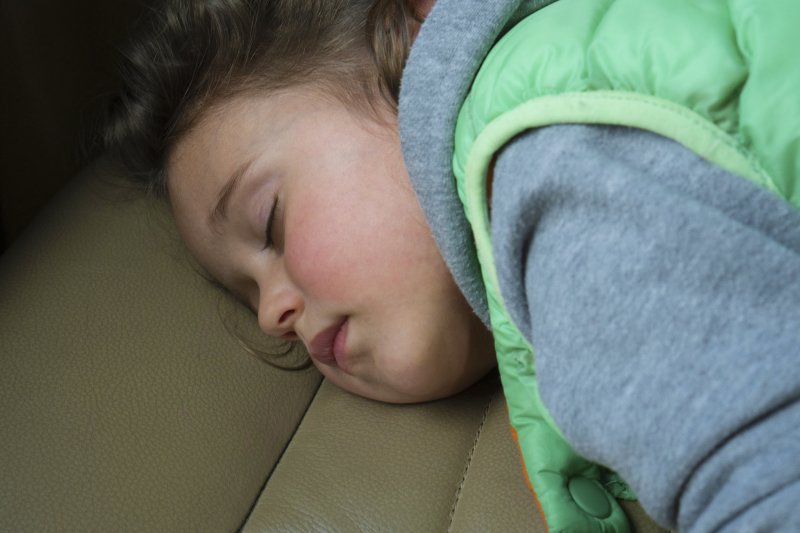 Sleep apnea in Weatherford is a condition that affects over 22 million people in the U.S. It not only deprives them of a "good night's sleep," but it can also leave them more susceptible to life-threatening illnesses. The condition doesn't just affect adults, though, as studies show that more than 7 million children suffer from sleep apnea. Read on to learn how a narrow airway can exacerbate the condition in children and why it is important to seek treatment.
What is Sleep Apnea?
Sleep apnea is the repeated lapse in breathing that occurs throughout the sleep cycle, which triggers the brain to send distress signals to cause the person to awaken. As a result, the healing and rejuvenating properties of sleep are negated.
The most common type of sleep apnea is obstructive sleep apnea (OSA), which refers to a partial blockage of the airway. A typical sign of this condition is loud snoring caused by the limited space for air to pass through.
How a Narrow Airway Contributes to OSA
For some children, the symptoms of OSA can be magnified by them having a narrow airway. While the normal opening is around 7 millimeters (mm), for children who have an abnormal airway, the opening can be as small as 1 mm, allowing as little as 15% of the normal flow of oxygen.
As a result of having a compromised airway, the children will naturally shift to mouth-breathing, but this can also be problematic.
The Issues with Mouth-Breathing
The following lists some of the problems with breathing through the mouth:
It can further restrict airflow
Limits the proper exchange of carbon dioxide and oxygen
Prevents the proper function of the tongue and other orofacial muscles that your child uses to speak, swallow and chew
Can cause the tonsils and adenoids to become inflamed, which further contributes to a blocked airway
Treatment Options for OSA and Narrow Airway
When your little one is unable to receive the oxygen that is desperately needed, the immune system can suffer, there can be severe hormonal imbalances and there is a greater risk of such conditions as childhood diabetes, hypertension and heart disease. Thus, seeking treatment for both conditions is vital to your child's well-being.
Thankfully, there are ways to address OSA and overcome the limitations of a narrow airway. Here are the two primary methods:
Continuous Positive Airway Machine (CPAP) – The most common form of treating OSA and a narrow airway is to use a CPAP machine, which is a mask that forces air into the throat while your child sleeps.
Oral Appliance – For many patients, the CPAP machine is cumbersome and uncomfortable. There is an alternative, though, which is an oral appliance. Worn at night, it helps to shift the jaw to allow for the maximum flow of oxygen.
If you suspect your child has OSA and may also have a narrow airway, you should contact both your pediatrician and local sleep dentist to get the process started for finding an effective solution.
About the Author
An expert in treating airway obstruction, snoring, OSA and upper respiratory airway resistance syndrome (UARS), Dr. Deborah A. Romack has over 20 years of experience practicing dentistry. The Baylor College of Dentistry graduate treats sleep apnea at Weatherford Dental Sleep Medicine, and she can be reached for more information through her website.
Comments Off on The Connection Between a Narrow Airway and Sleep Apnea in Weatherford
No Comments
No comments yet.
RSS feed for comments on this post.
Sorry, the comment form is closed at this time.