April 7, 2019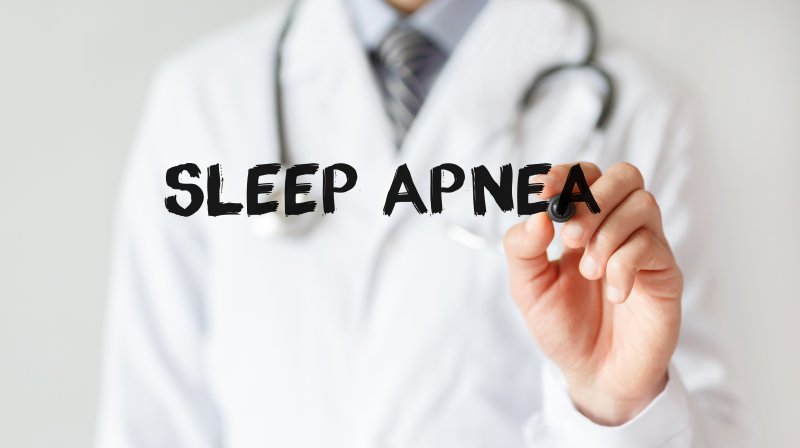 When it comes to talking to your friends and family about your sleep apnea in Weatherford, it's easy to assume you're the only person who could possibly be dealing with this sleep disorder. Guess what? You're not! In fact, there are many famous people who battle sleep apnea, too. In an effort to help you realize you're not alone in this fight, let us provide a clear explanation of sleep apnea and share who in Hollywood is also seeking treatment.
What is Sleep Apnea?
Considered to be one of the most common sleep disorders, sleep apnea often goes undiagnosed or is misdiagnosed. This is because of its wide array of symptoms. When you stop breathing while sleeping for 10 seconds or more, you are experiencing sleep apnea. This can happen hundreds of times each night. When your brain is triggered, alerting your body that it needs to breathe, your blood pressure rises and you wake up, oftentimes, gasping for air. Between the rise in blood pressure and chronic fatigue, patients who suffer from sleep apnea can experience a myriad of health problems.
This is why it's important to seek sleep apnea treatment in Weatherford should you suspect you have sleep apnea. Oral appliances are a great solution because of their portability, comfort, effectiveness, and affordability.
Which Celebrities Battle Sleep Apnea?
Sleep apnea doesn't care if you're famous. It can be a problem for anyone, no matter their status. Here are 4 celebrities who are battling sleep apnea, just like you.
Brett Favre
The former NFL quarterback admitted during an interview that one of the reasons he retired from the sport is because he simply couldn't get the amount of sleep he needed at night. Barely able to get out of bed in the morning, he realized playing football, the right way, was no longer possible. Opting to see a sleep therapist, he started using a CPAP machine to treat his sleep apnea.
JaMarcus Russell
An all-American quarterback who was the number one pick in the NFL draft in 2007, JaMarcus Russell blames obstructive sleep apnea for his early leave from football. Having to attend early morning team meetings, he was unable to stay awake and watch the film. After being approached by his coach, he decided to have a sleep test where it was discovered he had apnea.
Amy Poehler
The actress, comedian, director, producer, and writer admits she's battled loud snoring much of her life. Being told she sounds like she's "dying or choking," she finally went to a sleep center after becoming a mother and suffering from severe sleep deprivation. Doctors discovered she was only getting a few minutes of REM sleep and that she did have sleep apnea, revealing she woke 20 to 30 times a night during her sleep study. She now wears a CPAP machine when she sleeps.
Randy Jackson
Famous in the music industry and for being a former American Idol judge, Randy Jackson was diagnosed with type-2 diabetes and sleep apnea. Since obesity and sleep apnea are directly connected, Jackson opted for gastric bypass surgery to drop the weight. Since then, he's been managing his sleep apnea with a CPAP machine, allowing him to get more restful sleep.
If you've yet to seek treatment for your sleep apnea, don't wait another day. Talk to your doctor about treatment options such as oral appliance therapy, and get the sleep you need.
About the Practice
At Weatherford Dental Sleep Medicine, we understand the difficulties that come with sleep apnea. Our team of experts are trained to evaluate and treat sleep apnea and other sleep-related problems. If you think you might benefit from our services and or have questions about how we can help, visit our website or call (817) 594-3806.
Comments Off on Have Sleep Apnea in Weatherford? Here are 4 Celebrities with the Same Problem
No Comments
No comments yet.
RSS feed for comments on this post.
Sorry, the comment form is closed at this time.