November 24, 2019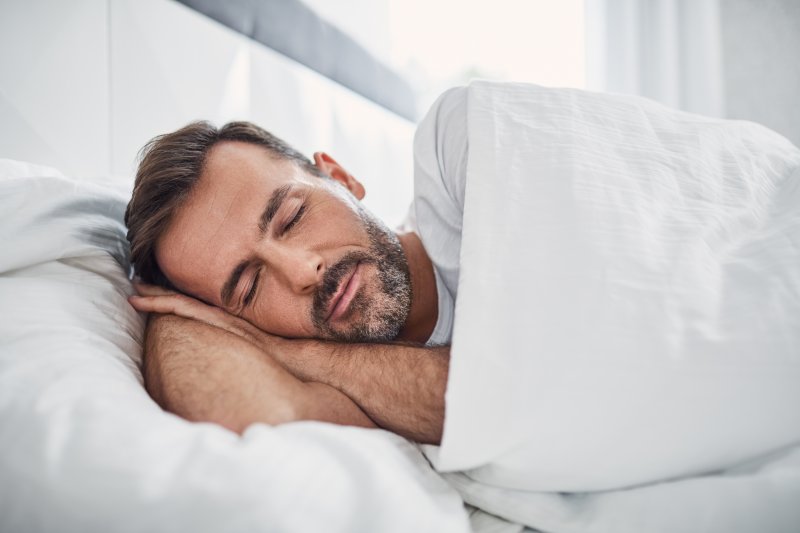 There are many possible warning signs of sleep apnea – drowsiness during the day, loud snoring, morning headaches and so on – but the only way to properly diagnose the disorder is to undergo sleep testing. If your sleep dentist recommends such a test, you might have concerns about the final cost. Read on to learn more about sleep testing in Weatherford and what you can expect to pay for it.
What is Sleep Testing and Why Do You Need It?
A sleep study is usually performed to confirm the presence of sleep apnea or another disorder. While this might involve going to a sleep center for testing, in many cases a sleep dentist can provide you with a home sleep testing monitor that can measure your heart rate, blood oxygen level, airflow, and general breathing patterns. If abnormal results are found, an appropriate treatment (such as oral appliance therapy) can be prescribed. Sleep testing is normally a necessary first step because it's often difficult to recognize sleep apnea symptoms for what they are while you're awake.
How Much Will Sleep Testing Cost?
There's a wide price range for sleep testing depending on the type of study being performed as well as other factors. If you go to a sleep center, the price could be anywhere from $500 to $3,000. On the other hand, in-home sleep tests tend to be less costly with a range of $300 to $600.
Will My Insurance Help Pay for a Sleep Study?
If you have health insurance, it could dramatically lower your out-of-pocket costs for your sleep study. Ideally, the provider of the study (whether in-center or at home) should be in-network with your carrier; some insurance companies won't cover out-of-network treatments at all, but they may provide 100% coverage if you stay in-network! You should also consider whether you've met your deductible for the year, as this can also affect your ultimate out-of-pocket costs.
Keep in mind that different insurance companies have different policies. In some cases, they may deny in-center sleep testing in favor of a home test. (This is typically a cost-saving measures, as home tests are usually less expensive and are usually enough to accurately diagnose sleep apnea.) It's important to check with your insurance company as well as the test provider ahead of time so that you have an idea of what benefits you're entitled to and can plan accordingly.
Is Sleep Testing Worth It?
If you choose not to undergo a sleep study, you risk letting sleep apnea go undetected and untreated; this could eventually lead to severe consequences for your heart, your brain, and the rest of your body. The cost of a sleep test will be well worth it if it leads to a treatment that keeps you breathing easily during the night. Don't be afraid to ask your sleep dentist about being tested for sleep apnea in Weatherford!
About the Author
Dr. Deborah A. Romack has been practicing in Weatherford ever since graduating from the Baylor College of Dentistry with honors in 1998. She's made a point of keeping up with advances in sleep dentistry and can use a home sleep testing monitor to identify sleep apnea and begin calibration for oral appliance therapy. To schedule an appointment at her practice, Weatherford Dental Sleep Medicine, visit her website or call (817) 594-3806.
Comments Off on The Cost of Sleep Testing to Diagnose Sleep Apnea
No Comments
No comments yet.
RSS feed for comments on this post.
Sorry, the comment form is closed at this time.