January 3, 2020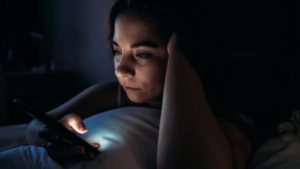 It's easy to blow off daily fatigue, especially as you get older and feel like you don't need as much rest. However, interrupted sleep in Weatherford can have a huge impact on your overall wellbeing. Every night when you reach a deep state of sleep, your body repairs and restores itself, keeping you healthy, alert, and in a balanced mood. Read on to learn about four effects that poor quality of rest caused by sleep apnea can have on your body.
How Much Sleep Do You Need?
Every body is different, and at different ages, you may need less or more sleep to feel well-rested. It's always important to get a good night of sleep so your body has a chance to repair itself. According to the National Sleep Foundation, here are your targeted number of hours of sleep every night depending on your age:
Older adults (65+): 7-8 hours
Young adults and adults (18-64): 7-9 hours
Teens: 8-10 hours
School-age children (6-13): 9-11 hours
Toddlers & Preschool children (1-5): 10-13 hours
Infants: 12-15 hours
4 Effects Interrupted Sleep Has On Your Body
Regularly interrupted sleep can harm your body, especially if it's due to sleeping conditions such as sleep apnea. Not only can these issues heavily impact your ability to restore and replenish your energy after each day, but they can prevent your body from being able to fight off severe medical conditions such as high blood pressures, diabetes, and many more. Here are four short-term issues that can be caused by regularly interrupted sleep:
Lack of Attentiveness: Clinical studies have shown that even getting one and a half hours of your sleep interrupted can have an impact on your ability to be alert and pay attention.
Affected Memory: Not getting enough rest can impact your ability to remember and process information.
Unbalanced Mood: Even having a small amount of interrupted sleep can cause you to feel moody and increase the chances of developing depressive symptoms.
Poor Overall Quality of Life: Fatigue caused by regularly interrupted rest can impact your overall quality of life by making you feel less like participating in normal daily activities and exercise.
Restoring Your Quality of Rest
Instead of allowing your sleeping condition to impact your daily life and overall wellbeing, seek treatment from your sleep dentist in Weatherford. If you've been diagnosed with sleep apnea, you can have a customized oral appliance made to open your airways and increase your oxygen flow for uninterrupted nightly rest. They can also combine oral appliance therapy with CPAP therapy for more complicated cases.
If you regularly feel fatigued, have chronic snoring, and wake up with morning headaches, you may have sleep apnea. After you receive an official diagnosis, be sure to schedule a consultation with a sleep dentist so you can learn what treatment can help boost your overall wellbeing as well as your quality of rest.
About the Author
Dr. Deborah Romack graduated from Baylor College of Dentistry with honors in 1998. Since then, she has completed advanced training in specialty dental topics, including orthodontics, TMJ disorder, and sleep dentistry. She understands the impact that Obstructive Sleep Apnea and upper airway resistance syndrome has on her patients' daily lives, which is why she offers customized oral appliance therapy. For questions or to schedule a consultation for sleep apnea treatment, visit Weatherford Dental Sleep Medicine's website or call 817-594-3806.
Comments Off on 4 Effects Interrupted Sleep Has On Your Body
No Comments
No comments yet.
RSS feed for comments on this post.
Sorry, the comment form is closed at this time.