January 15, 2020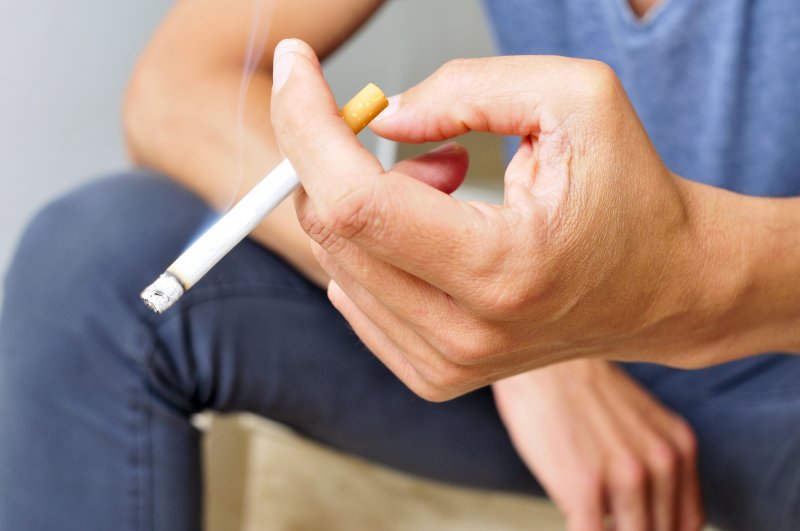 For smokers, the negative effects can extend beyond just their health. Recent studies show that it can also impact the wellness of their children and leave them more susceptible to developing obstructive sleep apnea in Weatherford. As you continue reading, you'll get more details about the new data, and find out what obstructive sleep apnea (OSA) is and its correlation to secondhand smoke (SHS).
What is OSA?
The most common form of sleep apnea, OSA is the partial or complete blockage of the airway while slumbering that contributes to frequent lapses in breathing. This results in the brain sending a warning signal that breaks sleep. Because this can happen hundreds of times throughout the night, it can deprive the mind and body of the normal recharge that comes from a full sleep cycle.
Why is OSA So Problematic?
For proper development, it's important for a child to get adequate sleep. When it's interrupted by OSA, there's a greater chance of the following problems emerging:
Bed-wetting
Mood swings
Childhood hypertension
Compromised immune system
Inability to focus and behave normally
The Connection Between SHS and OSA
According to results published in the International Journal of Pediatric Otorhinolaryngology, children who are exposed to SHS have a greater chance of developing mild to severe OSA. However, researchers have yet to discover exactly why the correlation exists.
One thing is for sure; smoking inhibits breathing. The primary purpose of the lungs is the uptake of oxygen and the exhalation of waste gas (carbon dioxide). Since OSA is a sleep breathing disorder, it's plausible for there to be a link between it and SHS.
More Eye-Opening Information About SHS
As further evidence of how detrimental SHS is, since 1964, nearly 3 million nonsmokers have died from health problems caused by exposure to SHS. To make matters worse, it can leave children vulnerable to ear infections, frequent and severe asthma attacks and respiratory infections.
Of course, the first step to reversing these outcomes is for parents to stop smoking. However, once a child has developed OSA, it's important to seek care from a sleep dentist. The most common way of treating the condition is with a CPAP machine, which is a mask that is worn while sleeping. It helps to prevent apnea by forcing air into the throat.
This method can sometimes be challenging, especially for children, because of the noise it makes and its cumbersome nature. Thankfully, many sleep dentists now offer oral sleep appliances, which fit comfortably into the mouth. They function by slightly shifting the jaw forward to keep the airway open.
If your child has been diagnosed with OSA, then a sleep dentist in Weatherford can provide the expert care needed for his or her recovery.
About the Author
Dr. Deborah A. Romack is a graduate of Baylor College of Dentistry. Specializing in treating sleep breathing disorders, she has received advanced training in such areas as airway obstruction, snoring, OSA and upper airway resistance syndrome (UARS). Dr. Romack helps her patients rest better at Weatherford Dental Sleep Medicine, and she can be reached for more information through her website.
Comments Off on Can Secondhand Smoke Contribute to a Child Developing Sleep Apnea?
No Comments
No comments yet.
RSS feed for comments on this post.
Sorry, the comment form is closed at this time.