February 18, 2020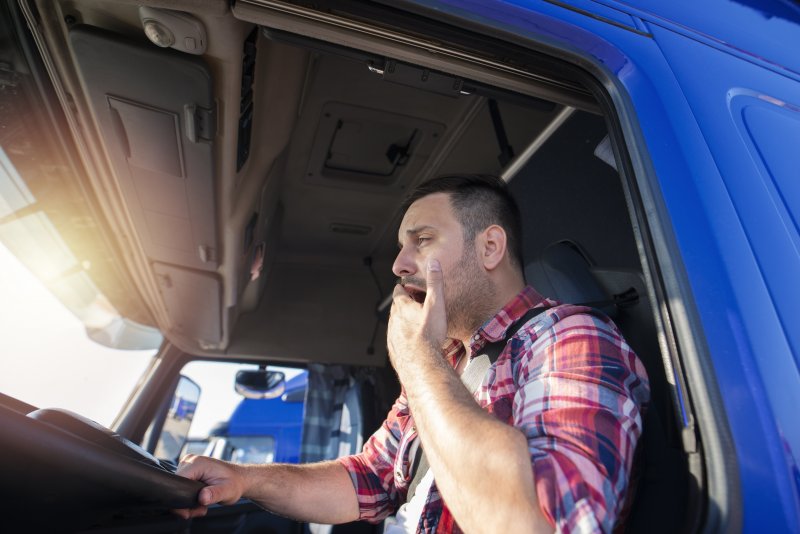 A good night's sleep is essential for any driver, but it's especially important for those who drive trucks and other commercial vehicles. If you find yourself getting drowsy and dozing off during the day, the consequences could be extremely dangerous for you and everyone else on the road. Do you know for sure that you're getting quality sleep? Keep reading to learn why you, as a commercial driver, should take the time to get tested for sleep apnea in Weatherford.
What Happens When You Have Sleep Apnea?
Sleep apnea is a condition that occurs when your airway is blocked at night; as a result, your breathing will repeatedly stop, forcing you to wake up briefly. The disorder will prevent you from reaching the deepest stages of sleep that are important for your physical health and mental alertness. You'll become incredibly sleepy during the day and will likely have trouble paying attention. Other consequences include irritability, depression, headaches, high blood pressure, and – over the long term – dangerous health issues such as heart problems and diabetes.
Why is Sleep Apnea Dangerous for Truckers and Other Commercial Drivers?
According to the American Academy of Sleep Medicine, drivers with sleep apnea are two-and-a-half times more likely to cause a traffic accident. This is especially a problem for career drivers that will naturally spend more time behind the wheel. Without the benefit of a full night's rest, it will become much more difficult for you to stay vigilant behind the wheel – and unfortunately, if you have sleep apnea, you likely aren't getting that rest even if you stay in bed for a full 10 hours.
Why Should You Have a Sleep Test Done?
There are plenty of symptoms of sleep apnea that you might recognize – including snoring, difficulty staying asleep, and excessive drowsiness – but they can have other causes as well. A sleep disorder needs to be properly diagnosed before any kind of treatment can be administered, and the best way to do that is with sleep apnea testing in Weatherford. In many cases, sleep dentists will use a device called a home sleep testing monitor, which you can take home with you so that it can create a detailed report of your condition while you rest.
What If You Test Positive for Sleep Apnea?
If you're found to have sleep apnea, you may be given a special oral appliance. The device will reposition the lower jaw and tongue to decrease the risk of airway blockage. Other patients might benefit from a CPAP machine, which forces air into the throat throughout the night.
Once you've received the right kind of treatment, your sleep apnea symptoms should fade, and you'll be able to get the well-deserved rest that will keep you awake and safe on the road. Get in touch with a sleep dentist today to ask about sleep apnea testing if you have any reason to doubt the quality of your nightly slumber.
About the Author
Dr. Deborah A. Romack has been practicing in Weatherford since her graduation from the Baylor College of Dentistry in 1998. In 2005, she began attending education courses about sleep apnea and airway obstruction, and she's kept up with the latest knowledge, technology, and equipment to help her patients breathe more easily during the night. If you think you have a sleep disorder that could affect your driving and the quality of your life, make an appointment with Dr. Romack at Weatherford Dental Sleep Medicine by visiting her website or calling (817) 594-3806.
Comments Off on Why Truck Drivers Should Be Tested for Sleep Apnea
No Comments
No comments yet.
RSS feed for comments on this post.
Sorry, the comment form is closed at this time.