December 24, 2020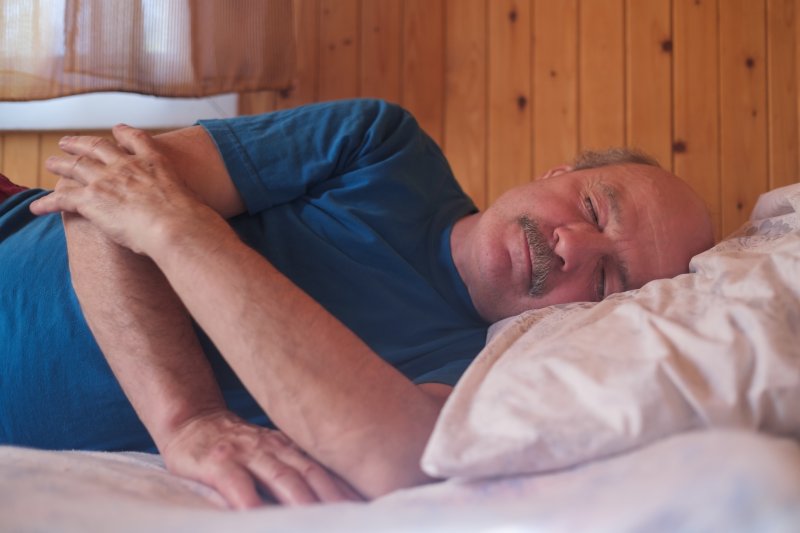 When you first become aware that you have sleep apnea, you're most likely to notice how it leaves you feeling tired in the morning as well as how your loved ones are constantly disturbed by your loud snoring. Unfortunately, the damage doesn't stop there – not by a long shot. Sleep apnea in Weatherford has been shown to impact overall health in many ways, and recent studies even suggest that it cause your body to age more rapidly than normal. Read on to learn more about the link between sleep apnea and aging as well as what you can do to protect yourself.
How Sleep Apnea Affects Aging
Biological age doesn't necessarily correspond with your calendar age. Your cells may age at an accelerated rate depending on various lifestyle factors, including your sleeping habits. A recent study published by the American Academy of Sleep Medicine found that severe sleep apnea tended to be associated with accelerated aging. This was shown to be particularly true for women, suggesting that they may be more susceptible to the effects of sleep-disordered breathing.
What Effects Does Sleep Apnea Have on the Body?
Sleep apnea occurs when the airway is repeatedly blocked during the night. This impacts the body in numerous ways in addition to accelerated aging, such as:
An increased risk of high blood pressure, irregular heart rhythm, and other heart problems.
A weakened immune system that increases the risk of infection.
Increased blood sugar levels that can make diabetes more difficult to manage.
Low blood oxygen levels, meaning your cells don't get the oxygen they need to function correctly.
Memory loss, mental confusion, depression, and other cognitive issues.
What Can You Do to Protect Yourself from Sleep Apnea?
Fortunately, the effects of accelerated aging can be reversed, and other sleep apnea symptoms can be treated as well. In order to do so, naturally you'll have to stop your sleep apnea. You'll have to get in touch with a sleep dentist in Weatherford as soon as possible so that they can help you figure out what needs to be done to have the condition properly diagnosed. They can also offer oral appliance therapy as a form of treatment if you're unable to tolerate CPAP therapy. There are also a few changes you can make at home to improve the quality of your sleep, including:
Losing weight, as obesity has a strong link with sleep apnea.
Sleeping on your side instead of your back to keep the airway clear.
Avoiding alcohol for at least four hours before bed.
Remember, sleep apnea's effects become more severe the longer the disorder goes untreated, but it's never too late to improve the quality of your rest. Protect your health and your youth by helping yourself breathe easier at night.
About the Author
Dr. Deborah A. Romack graduated from Baylor College of Dentistry with honors in 1998, and since then she has been practicing in Weatherford. Beginning in 2005, she began attending education courses about airway obstruction, snoring, and sleep apnea. Today, she can help patients at Weatherford Dental Sleep Medicine enjoy a better night's rest with oral appliance therapy. To schedule an appointment, visit her website or call (817) 594-3806.
Comments Off on Is Sleep Disordered Breathing Making You Older?
No Comments
No comments yet.
RSS feed for comments on this post.
Sorry, the comment form is closed at this time.