February 1, 2021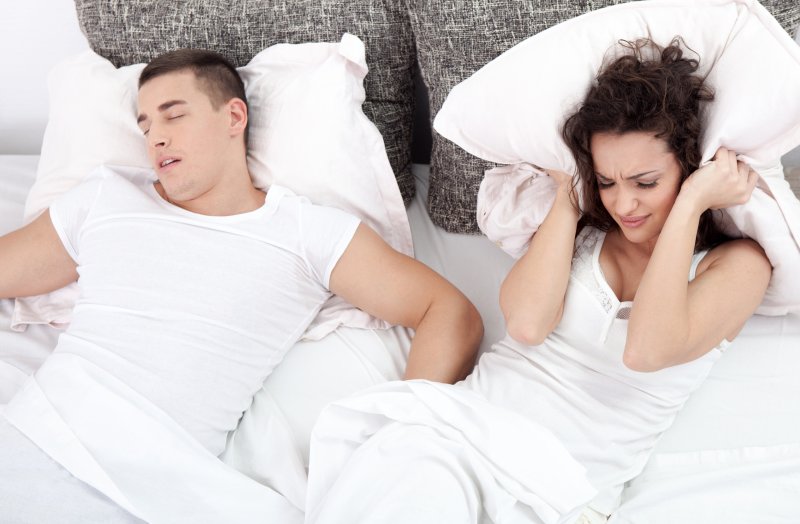 Did you know that sleep apnea in Weatherford is on the rise? Wondering what might be the cause? Researchers are pointing toward an increase in cases of obesity. While it was once believed this common sleep condition could only occur in adults, it is now causing many children who are overweight or obese to struggle with achieving adequate rest each night. But what are the other risk factors associated with sleep apnea, and what can you do to safeguard your health? A sleep dentist explains.  
What are the Risk Factors Associated with Sleep Apnea?
Unfortunately, obstructive sleep apnea (OSA) knows no age, which means all individuals are vulnerable to experiencing the chronic fatigue, irritability, forgetfulness, and inability to breathe that often come with sleep apnea. However, there are some risk factors that can make you more susceptible to a life without proper sleep, such as:
Family history of sleep apnea or snoring
Enlarged tonsils
Excessive alcohol consumptions, specifically before bedtime
Increased neck circumference
Smaller lower jaw
Smoking or using tobacco products
Nasal congestion
Narrowed airway
While some of the above-mentioned risks are out of your control, others can be curbed or avoided altogether. But there is one more that is proving equally or even more dangerous. For years, obesity in children and adults has increased exponentially, creating problems with the cardiovascular system, gut health, and a host of other serious medical conditions. From high blood pressure to a stroke or even hypertension, when sleep apnea and obesity combine, it can spell disaster for the individual suffering.
Ways to Decrease Your Risk
If you want to do more to decrease your risk for sleep apnea, there are changes you can make to your everyday life that will be far more beneficial to you than you think. If obesity is one of the primary reasons for your inability to sleep and/or breathe at night, you might consider the following:
Talking to a nutritionist about ways to make healthier choices. Swapping out the sugars and starches for fruits and vegetables, leafy greens, lean proteins, and low-fat dairy can be an excellent start to maintaining a healthier diet.
Find ways to exercise or simply incorporate more movement throughout your day. Whether it is a walk, jog, swim, or yoga, moving your body will help you lose unwanted pounds.
Make sure you're taking the appropriate vitamins and minerals to keep your body working as it should.
If obesity isn't the issue, you might also:
Find a support group to help you kick the habit and quit smoking.
Drink more water and less alcohol.
See a sleep dentist in Weatherford to find out if you do have sleep apnea. If so, discuss your options for safe and effective oral appliances that can help you breathe easier throughout the night and get the sleep you need.
Losing unwanted pounds isn't easy, but if you stick with it, you'll soon find that you'll not only feel better, but you'll be sleeping more soundly at night, allowing you to feel re-energized the next day.
About the Practice
At Weatherford Dental Sleep Medicine, we understand the difficulties that come with sleep apnea. Our team of experts are trained to evaluate and treat sleep apnea and other sleep-related problems. If you think you might benefit from our services and or have questions about how we can help, visit our website or call (817) 594-3806.
Comments Off on Sleep Apnea Risk Factors: What You Can Do to Rest Better and Breathe Easier
No Comments
No comments yet.
RSS feed for comments on this post.
Sorry, the comment form is closed at this time.