June 18, 2021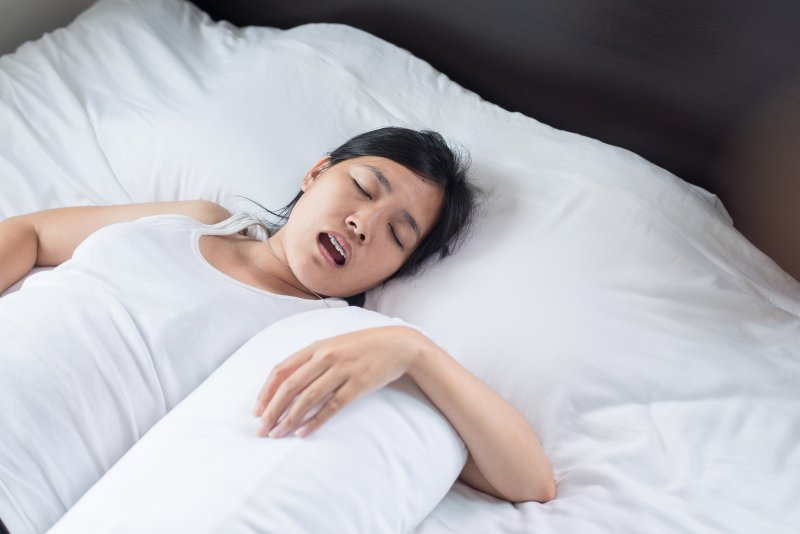 It's thought that 4 out of every 5 people with sleep apnea are undiagnosed. There are a few different reasons for why this disorder is often overlooked for long periods of time, but one of the most significant factors is misinformation. Below are 4 sleep apnea myths in Weatherford that a lot of people still believe; learning the truth behind these misconceptions will help prepare you to act quickly if you think there might be a problem with the quality of your sleep.
Myth 1: Snoring and Sleep Apnea are the Same Thing
Snoring is caused by vibrations of soft tissues in your throat whenever air is having trouble moving in and out of your lungs. It's therefore no surprise that it's often a symptom of sleep apnea, which occurs when the airway is repeatedly blocked while you're asleep. However, snoring by itself does not necessarily mean you have sleep apnea. You need to see a sleep expert as soon as possible to have your snoring checked out and to confirm whether or not it's related to sleep apnea or another disorder.
Myth 2: Only Men Can Have Sleep Apnea
Sleep apnea tends to affect men more than women, but that doesn't mean that women aren't at risk for the disorder. As much as 45% of sleep study referrals for suspected cases of sleep apnea are for female patients, with most causes occurring after menopause. Sleep apnea tends to manifest differently in women, usually causing symptoms such as insomnia, depression, and fatigue. Not having the same symptoms as most sleep apnea patients is a major reason why many women often don't realize they might have the disorder.
Myth 3: You Can't Have Sleep Apnea if You're Not Overweight
Most sleep apnea patients are reported to be obese. Indeed, weight is considered to be a significant risk factor for the condition. However, it's important to realize that sleep apnea can affect virtually anyone regardless of shape or size. One possible cause could be anatomy; some people have narrower airways than others, and that can make them more prone to sleep apnea in general.
Myth 4: You Can Wait for Sleep Apnea to Go Away
Some people choose not to pursue sleep apnea therapy on the assumption that the disorder will eventually go away on its own. The reality is that it's much more likely that it will grow worse over time, eventually leading to high blood pressure and an increased risk of heart disease. You are always much better off seeking treatment for sleep apnea as early as possible.
Is there anything else you've heard about sleep apnea that you're not sure is true? You can call your sleep dentist in Weatherford and schedule a consultation to ask any questions you might have. It always pays to err on the side of caution when it comes to a condition like sleep apnea that could cause a dramatic decrease in the quality of your life.
About the Author
Dr. Deborah A. Romack graduated from the Baylor College of Dentistry with honors in 1998. She has continued her education since that time and has attended many courses about airway obstruction and sleep apnea. She uses the knowledge she's gained from these courses to help her patients overcome sleep apnea and enjoy the quality of their life again. To schedule an appointment at her practice, Weatherford Dental Sleep Medicine, visit her website or call (817) 594-3806.
Comments Off on The Truth Behind 4 Common Sleep Apnea Myths
No Comments
No comments yet.
RSS feed for comments on this post.
Sorry, the comment form is closed at this time.