March 2, 2022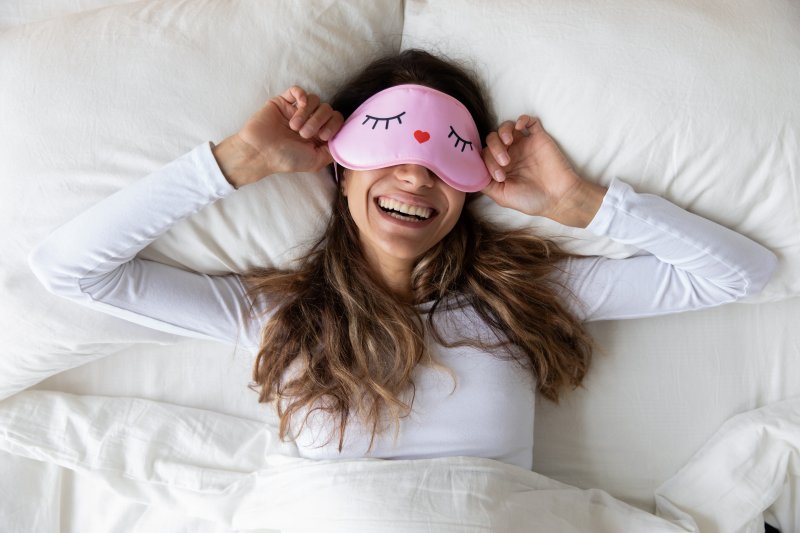 According to the National Sleep Foundation, March 13th to 19th is National Sleep Awareness Week. With it just around the corner, now is the perfect time to make sure that you're getting the shuteye you need day-to-day. If you have an undiagnosed sleep disorder, such as sleep apnea, it's possible you may need sleep apnea treatment in Weatherford to feel properly rested and avoid health complications later in life. If you're tired of feeling tired, learn why getting treatment soon is so important.
What is Sleep Apnea?
Sleep apnea is a condition where breathing repeatedly starts and stops during sleep. Apneas refer to pauses in breathing that last for at least ten seconds. While there are two types of sleep apnea (obstructive sleep apnea and central sleep apnea), the former is far more common. Also known as OSA, obstructive sleep apnea is characterized by muscles in the back of the throat overrelaxing, resulting in a blockage in the airway.
OSA can develop for a variety of reasons. Keep in mind that you may be at greater risk on average if you:
Have a small upper airway, large overbite, recessed chin, or small jaw
Are overweight
Have a large neck circumference
Are over the age of 60
Are male
Have a history of sleep apnea in your family
The Most Common Symptoms of Sleep Apnea
If you share a bed with someone, they may be able to help you catch symptoms sooner. For example, loud snoring can be an indicator for sleep apnea, but it's not the only sign to look for. Other common symptoms include:
Choking or gasping in the middle of the night
Excessive daytime sleepiness
Moodiness, irritability, and difficulty concentrating
Feeling fatigued when you wake up, even after going to bed early
Dry mouth, sore throat, and headaches upon waking up
The Importance of Getting Diagnosed and Treated
Untreated sleep apnea leads to far more health complications than just feeling tired day after day. It can also make it more difficult for you to concentrate while at work, resulting in loss productivity. If you drive often, you could even fall asleep at the wheel and end up in an accident.
Other health complications from untreated sleep apnea include but are not limited to:
High blood pressure
Stroke
Cardiac events like heart attacks
Complications during surgery
Liver problems
If you can never seem to get enough sleep despite going to bed at a decent hour, it may be time to reach out to a professional. From there, you can discuss your symptoms and learn about your treatment options.
About the Author
Dr. Deborah Romack is highly trained to provide treatments specifically designed to target symptoms caused by obstructive sleep apnea. Over the years, she's attended numerous continuing education courses on snoring, airway obstruction, and oral appliance therapy. To schedule an appointment with her office and have a one-on-one consultation, you can contact her through her website.
Comments Off on Take Your Sleep to the Next Level For National Sleep Awareness Week
No Comments
No comments yet.
RSS feed for comments on this post.
Sorry, the comment form is closed at this time.